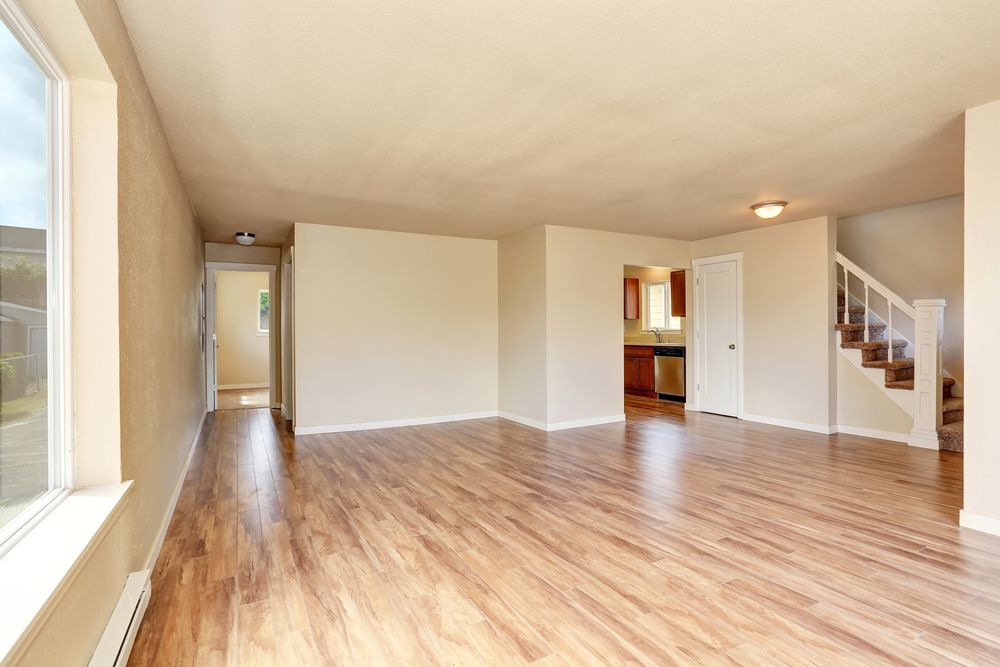 SERVICES
Are you finding it tough to decide whether your LU3 Luton wooden flooring needs a simple sanding down, or a full-blown restoration? Could your hallway parquet use a sprucing up but you're not sure how to have it treated? Here to help is a summary of all the different services offered by the Luton floor sanding experts. Contact us by phone or email to find out more and to book your free on-site consultation today.
FLOOR SANDING
We started out with an affordable and professional floor sanding service to the residents of Luton 20 years ago and it remains one of our most popular services today. The Luton LU2 floor sanding experts will arrive as arranged, carry out repairs and then use their state-of-the-art machines to sand your floor smooth, all ready to take the finish that you've chosen for it.
WOOD FLOOR RESTORATION
When it has been sequestered away under a heavy carpet for decades, you can't expect a wooden floor to look its best! There could be all sorts of things wrong with it, from layers of hardened grime on the surface to rotting and broken boards or problems with the sub-floor spaces. The Luton floor restoration experts will decide on the most appropriate treatment and use their tools and skills to bring it back to brilliant life. ​
WOOD FLOOR REPAIR
Repairing a wooden floor is almost always necessary to get a stable, firm surface ready for the sanding stage. Boards may be loose, damaged or rotten, for example, and we'll use sustainable sources to replace sections of them. We also need to fill in all the gaps between boards too, because these allow heat to escape as well as causing those annoying creaks and groans when you walk on them.
WOOD FLOOR STAINING
For wood floor staining in Luton we use a wide range of eco-friendly products that won't contaminate your home with harmful chemicals. Staining is still a very popular choice for wood floor finishing in LU1 Luton because it results in a rich, warm glow that makes the whole room come alive and imbues it with a unique charm and comfort. There are many different colours to choose from, such as a traditional finish for dining areas and hallways to stronger, more vibrant hues for children's rooms.
​WOOD FLOOR FINISHING
Finishing is the final stage of bringing a decrepit old wooden floor back to vivid life and completely transforming it. Our range of eco-friendly varnishes, stains, lacquers and waxes enable us to get the end result you're after and are appropriate for all sorts of different situations. A varnish, for instance, will form a strong surface seal in rooms where you expect some spillage, and staining and waxing will get into the heart of the wood to impart rich, deep, subtle hues – great for living rooms and reception areas.
​PARQUET FLOOR SANDING
As parquet flooring has come into fashion again in a big way, you'll want to treat yours with special care if you're lucky enough to have some in your home or business. Our parquet floor sanding experts in Luton have been working with parquet floors for 20 years and have all the experience and skills needed to bring these delicate, complex floors back to shining life. Parquet tiles are fragile, so call in the experts to do this labour-intensive work for you.
PARQUET FLOOR RESTORATION
Replacing the individual tiles in a patch of parquet flooring necessitates removal of the tenacious and frankly unpleasant bitumen-based glues that were originally used to hold them in place. The Luton parquet floor restoration experts can bring even a badly damaged area of parquet flooring back to life with some TLC. We've been handling this wonderful period flooring for years and know just how to treat it.
​​PARQUET FLOOR REPAIR
Parquet floor repair usually involves replacing a few missing or damaged tiles and re-bonding those that are coming loose. The bitumen is the devil in the design and needs to be replaced with more modern and effective bonding agents. Leave this potentially messy and tricky work to the Luton parquet floor repair team, who'll know exactly what to do to get your parquet flooring looking great again.
​​
WOOD FLOOR POLISHING
When you repaired, sanded and finished wooden floor starts inevitably to fade in places, you'll know it's time to call in the Luton wood floor restoration experts. After a good, professional buff and polish we'll have it looking as good as new again. You should do this every few years as part of your wood floor maintenance programme. Contact us to find out more.
​
​​GAP FILLING: RESIN, SLIVERS & SILICON
We use a range of eco-friendly filling products based on resin and silicon compounds to fill in gaps between floorboards. We also use naturally-sourced wood slivers for the bigger spaces, the idea being to get the floor stable and properly sealed before it is sanded down. Spaces between boards let heat escape and cause creaks that can be annoying. Our resin and silicon filers are far superior to the general purpose ones you get in DIY outlets, which will just crumble and necessitate further floor treatment.
​
WOOD FLOOR MAINTENANCE
​

Your newly treated and renovated wooden floor will last you for years if you maintain it properly. Call us today and we'll advise on when you should next have it buffed and polished to make it look as good as new again.
​COMMERCIAL FLOOR SANDING
We're happy to work outside of office hours to bring your wooden flooring into tip-top, shiny and efficient condition to impress your customers and business partners. First impressions always count!
​​SCHOOL FLOOR SANDING
Wooden flooring in schools has to put up with a lot of abuse. Start the new term with a fresh new floor that can take care of itself. We can even do the work during school holidays to minimise the disruption.
​
FINISHES AND SEALS
Our range of eco-friendly finishes and seals is used to achieve the final effect for your flooring, transforming it from dull and lifeless to the belle of the ball. We use the most appropriate finish for the job.
​​​
​